What to do if you can't make car payments
The economy hasn't been friendly to many of us in recent years, so several drivers are finding it difficult to stay on top of their financial responsibilities, including their vehicle payments. If you find yourself in that situation, the team at Easy Car Money in Truro, Nova Scotia is sharing what to do if you can't make car payments.

Whether you've been laid off, experienced issues with the stock market or incurred significant medical bills, you have likely found yourself struggling to make monthly car payments. While many drivers choose to avoid their financial lenders, it's actually much smarter to work with them as they can assist you in making positive steps toward a more financially comfortable life.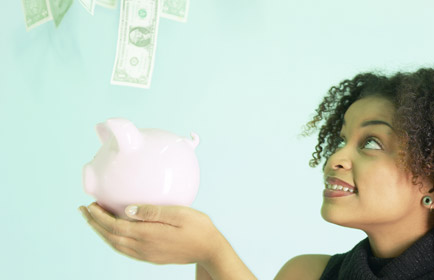 Your lender wants to lend a helping hand
Your first instinct when struggling financially may be to avoid your lender, but that's actually one of the worst things you can do. Working one on one with your lender will actually help you out in the long run.

Our Truro, Nova Scotia drivers must keep in mind that lenders are put in place to help. You are their customer and their goal is to do everything in their power to keep you as such. Ask your lender how much money you owe on the car and compare the payoff amount to the True Market Value. When the market value is higher than the amount you still need to pay off, sell the vehicle to pay off the loan. Otherwise, be honest about your financial circumstances when talking to your lender. They want to know why you're unable to pay your loan so they can better assist you in resolving that issue.
What can your lender do?
There are many factors that can influence your inability to pay off a loan. Those reasons also depend on what kind and how much help your lender can offer.

A driver's payment history, credit score and circumstances surrounding his or her inability to pay back the loan can heavily influence how much help a lender can offer. Some lenders will allow you to defer your payments by an amount of their choosing. They may also allow you to refinance your loan or give you a lower interest rate. Another option may be to incur a higher interest rate with a payment plan that extends a longer amount of time. To learn more about how to comfortably make your car payments, contact us at Easy Car Money today.